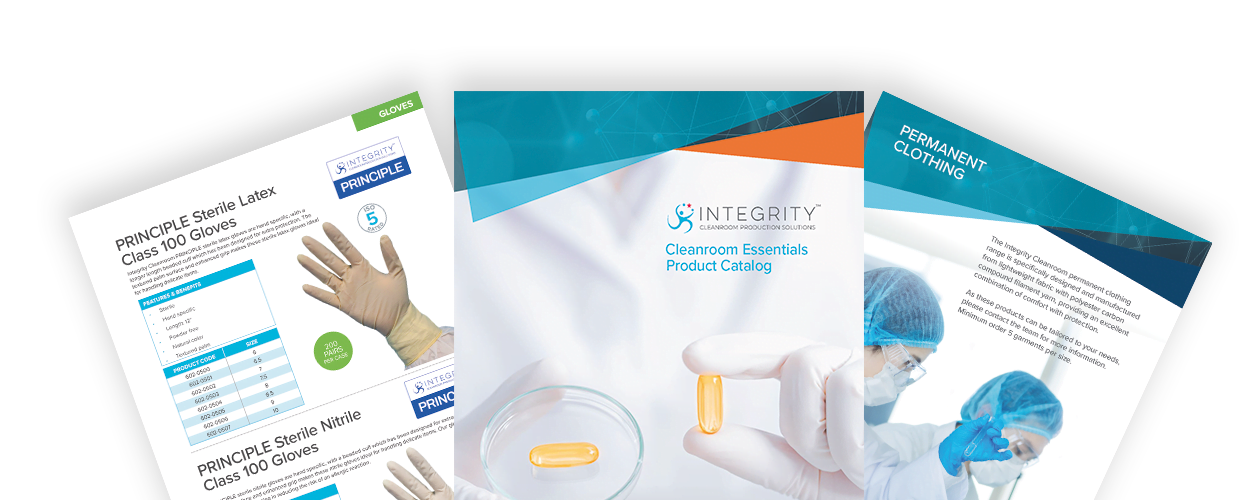 Integrity Cleanroom 2022/23 Product Catalog
Integrity Cleanroom offers an extensive range of high-quality cleanroom consumables engineered and developed to meet your requirements and ISO quality standards. With an established product range and an unrivalled customer service ethos, Integrity Cleanroom consumables have been supplied to the medical, automotive, defense, aerospace and electronics industries.
The new Integrity Cleanroom 2022/23 Product Catalog showcasing our wide range of products from disposable apparel to cleanroom tents has landed!
To download a digital copy of our 2022/23 catalog, please fill in the contact form below. Alternatively if you would like a hard copy, please enter the desired delivery address.