Portable Clean Area/Cleanroom
Integrity Cleanroom Clean Tent is an innovative design concept in cleanroom technology. Intended for users that require temporary cleanroom facilities, clean storage facilities or portability for on-site work, the Integrity Cleanroom Clean Tent covers most user requirements at a low capital cost.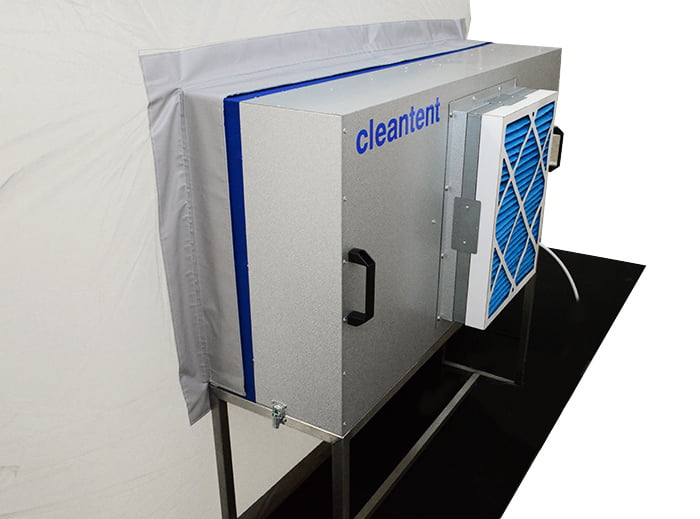 Clean Air System
Integrity Clean Tent air system works on horizontal laminar flow principles, exhausting through user controlled zip vents in both the work cabin and gowning room. The FFU is mounted on top of a 25mm box sectional frame and fixed to the tent via a specially designed skirt.
High quality build
The tent is fitted with a ground sheet made from anti-static reinforced Tryoll with a 150mm skirt to create a tough durable base unit.
Optional Extras: Pass through facility, hard flooring, emergency UPS or pole structure, step over bench, cleanroom work station benches, flight case, installation and accreditation.