CRITICAL ENVIRONMENTS AND CLEANROOM CONSUMABLES FOR THE EDUCATION SECTOR
OUR SECTORS
KEY EDUCATION-BASED PRODUCTS
With many students coming in and out of research facilities and academic environments daily, protecting the cleanroom space, research devices and operators is a critical function. We provide a wide choice of cleanroom consumables from ISO 3 to 8 (Class 1 to 100,000).
case study
UK University Trauma Research
A national centre for trauma research at a UK University is taking discoveries from the military frontline to improve outcomes for all patients. Read more about our case study....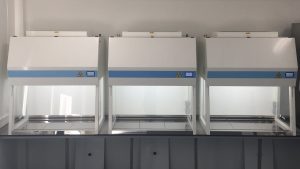 HAVE A CONSUMABLES REQUIREMENT?
ASK US A QUESTION
The Integrity Cleanroom range has been developed to meet the most stringent cleanroom process requirements serving multiple industries. This covers a full spectrum of cleanroom sector users from Pharmaceutical, Biotechnology, Medical Device and Healthcare to Microelectronics, Semiconductor, Nanotechnology, Precision Engineering and Automotive manufacturing. Please leave us a message and a member of our technical supplies team will be in touch.
[contact-form-7 404 "Not Found"]